"I will be the gladdest thing under the sun!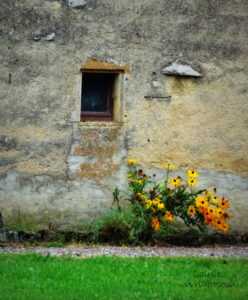 I will touch a hundred flowers and not pick one."
~ Edna St. Vincent Millay ~ from Afternoon on a Hill.
My afternoon was a morning, meandering through the middle of eastern France ….. and the joy of finding a tiny village named St. Michel with this lovely old window, wall and that delightful splash of yellow flowers. May you find some beauty in your travels day!